Ten Years In The Sun
A feaure film by Rouzbeh Rashidi, produced by Experimental Film Society, 2016, Dublin, Ireland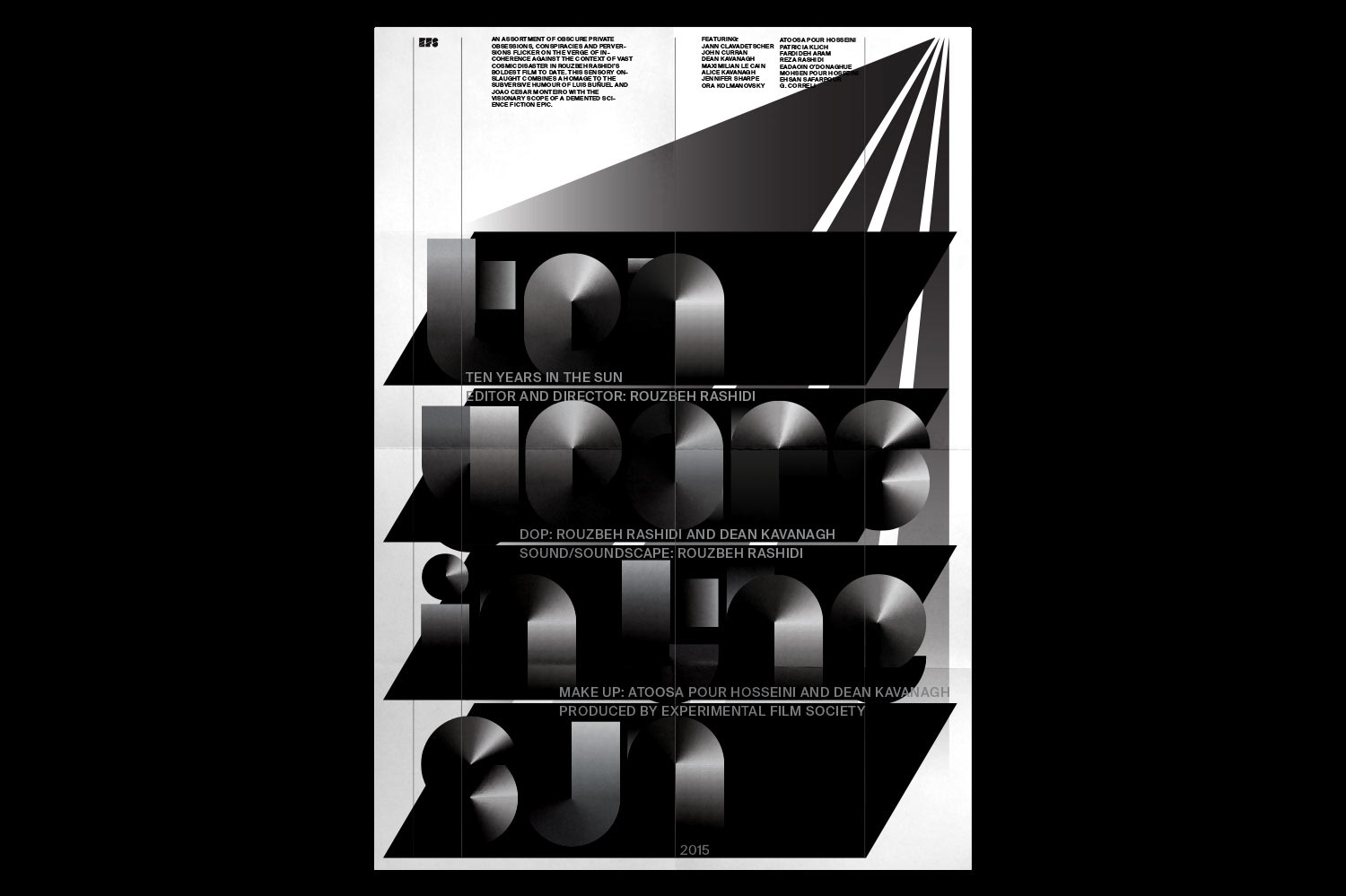 Ten Years in the Sun
A Feature Film by Rouzbeh Rashid
148 Minutes, DSLR, Super8mm, Color 
Produced by Experimental Film Society, 2015, Dublin, Ireland 
Graphic Design and Art Direction: Pouya Ahmadi
Print: Digital and Newsprint
Technique: Adobe Illustrator and Photoshop
Editor and Director: Rouzbeh Rashidi
DoP: Rouzbeh Rashidi and Dean Kavanagh
Sound: Rouzbeh Rashidi
Soundscape: Rouzbeh Rashidi
Make Up: Atoosa Pour Hosseini and Dean Kavanagh
Featuring: Jann Clavadetscher, John Curran, Dean Kavanagh, Maximilian Le Cain, Alice Kavanagh, Jennifer Sharpe, Ora Kolmanovsky, Atoosa Pour Hosseini, Patricia Klich, Fardideh Aram, Reza Rashidi, Eadaoin O'Donaghue, Mohsen Pour Hosseini, Ehsan Safarpour, G. Correli.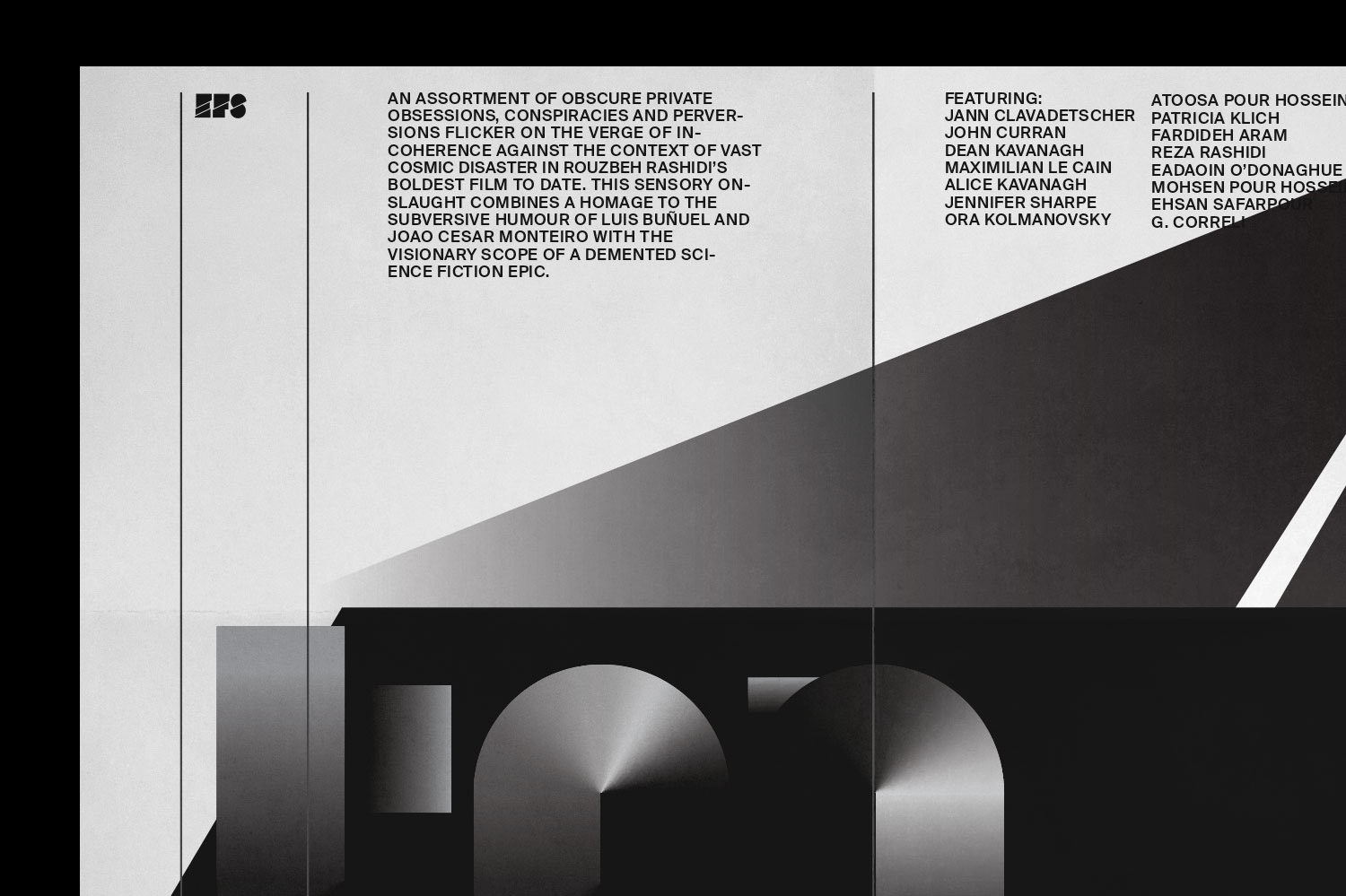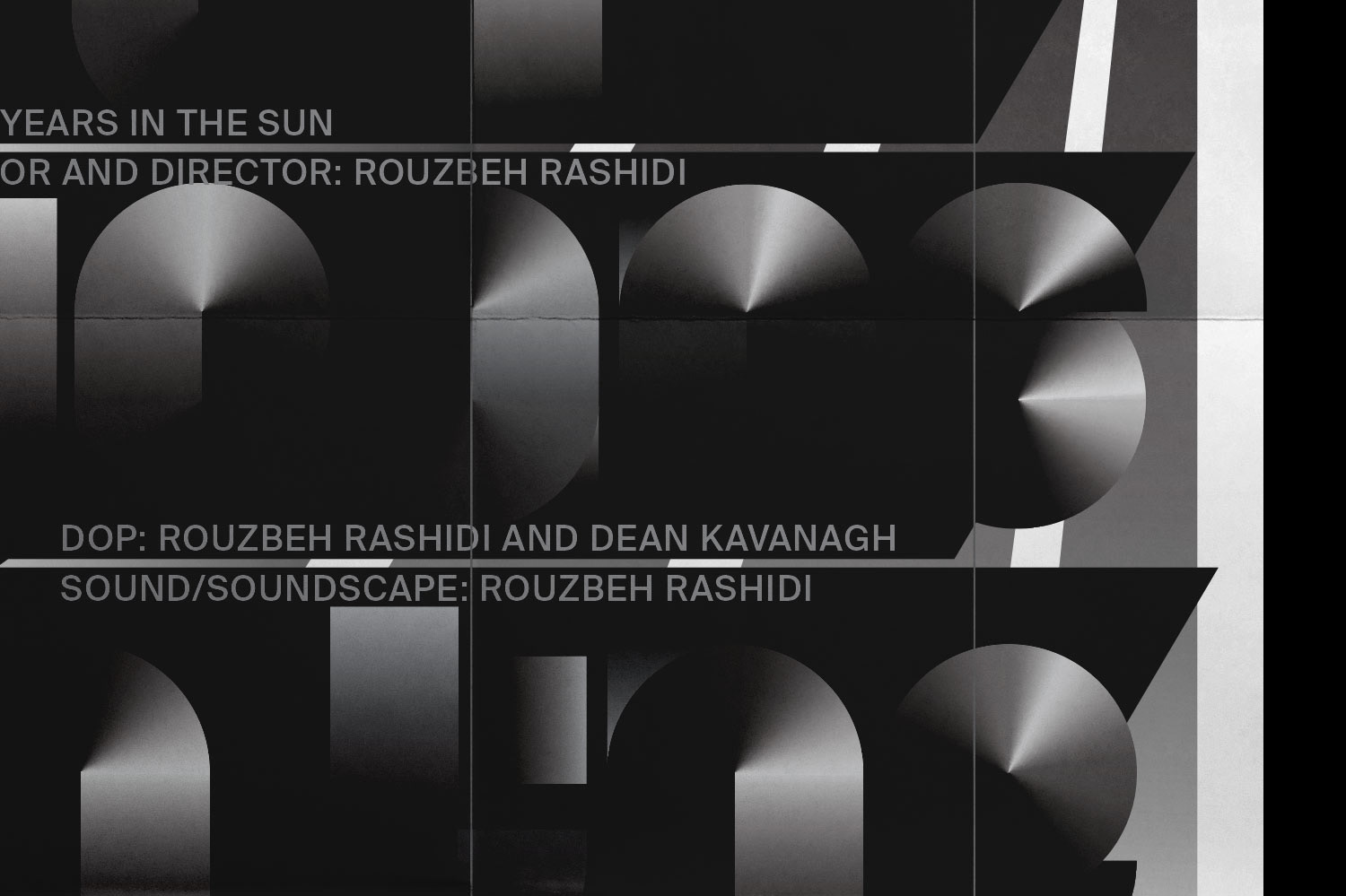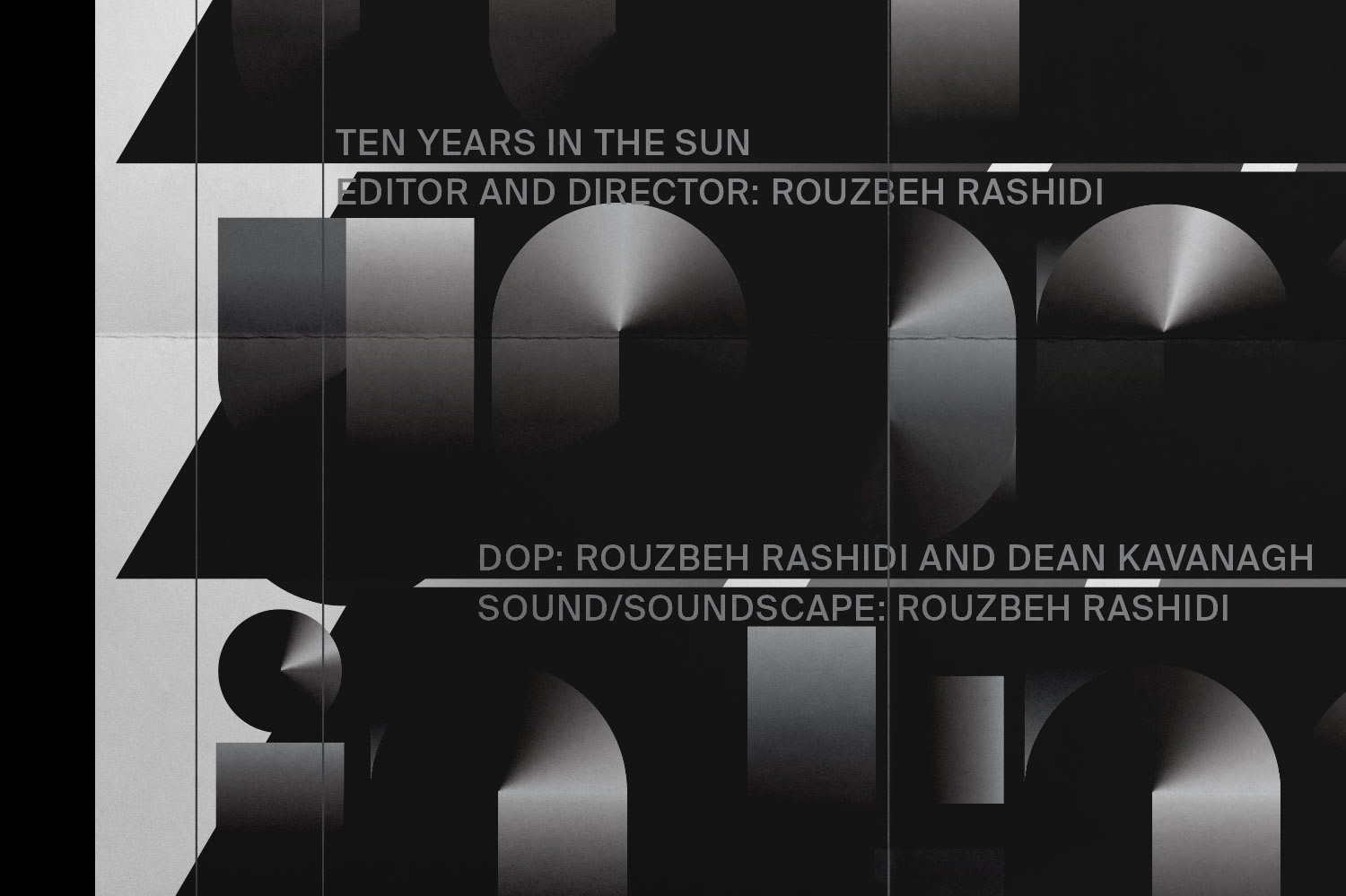 Synopsis: An assortment of obscure private obsessions, conspiracies and perversions flicker on the verge of incoherence against the context of vast cosmic disaster in Rouzbeh Rashidi's boldest film to date. This sensory onslaught combines a homage to the subversive humour of Luis Buñuel and Joao Cesar Monteiro with the visionary scope of a demented science fiction epic.
Produced By Experimental Film Society 2015.
Festival and Public Screenings:
2016 - Seventyseven Film Club (UK)
2016 - Festival de Cine Experimental de Bogotá / CineAutopsia (Colombia)
2016 - Phantoscope @ Triskel Arts Centre (Ireland)
2016 - The Victoria Film Festival (Canada)
2015 - Firestone International Experimental Film Festival (Russia)
2015 - Jameson Dublin International Film Festival (World Premiere – Ireland)